Result of an innovative total restyling project, Costa neoRomantica is a refined, prestigious and elegant ship, ready to be discovered, which will surprise you and win you over at first sight. Everything is fully taken care of to give you a new and extraordinary cruise experience.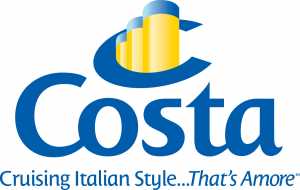 specifications
size
large
Style
resort
Type
ocean
Year of Launch
1993
Year of last refit
2012
Gross tonnage
57100t
length
220m
width
30.8m
speed
18kts
decks
10
language
en
currency
EUR
No of Passsengers
1800
No of Crew
622
No of Cabins
789
wheelchair access
27
unique features
Samsara Spa - Split between two levels, this 3500 square metre blissful haven of relaxation and tranquillity is fully equipped with a state of the art gym, a Thalassotherapy pool, Turkish bath and UVA-ray solarium, that allows guests to escape at sea amidst the indulgence and rejuvenation.
For that extra special access to serenity, guests can stay in one of the Samsara cabins located within the spa vicinity for unlimited pampering and the ultimate cruising experience.
gratuties
The service charge - which is calculated on a daily basis according to the length of the cruise, the destination and the ship - is charged by Costa at the end of the cruise and paid over entirely to the staff who provide the hotel services onboard. For this reason, no tips are required or payable.
facilities
Adults only
children facilities
smoking (some)
dining
entertainment
From films, live shows and interactive gaming to dancing, shopping and relaxing, this ship offers an abundance of entertainment that guests can enjoy.
health fitness
Designed to allow guests to swim, relax, learn, sweat and rejuvenate, this ship's wellness and sport programme is guaranteed to suit every guests' needs and desires, with an abundance of fun, exercise and new experiences on offer.
kid & teen
Children and young people will never get bored on a Costa cruise. With parties, games at the pool, tasty snacks, dances and tournaments, children and young people will never have a moment to get bored. Costa's entertainers know how to keep them interested with many fun activities. There's a club on board divided into age groups: Mini - 3 to 6 year olds, Maxi - 7 to 11 year olds, Teen Junior - 12 to 14 year olds, and Teen - 15 to 17 year olds. So everyone gets to have fun with their own age group. A cruise ship is a fantastic world to explore in peace while parents relax and enjoy a holiday themselves.
enrichment
Read, speak, express; There is a variety of enrichment activities for guests on-board Costa cruises.