Norwegian Cruise Line's latest addition, Bliss has reinvented cruising once again. The 4000 passenger ship feature many exciting entertainment options &amazing nightlife.  Norwegian Bliss passengers tend to be Mixed Ages and International. When all cabins have double occupancy, the ship provides a space ratio of 38.8 tons per passenger and a crew to passenger ratio of one for every 2.4 passengers. At full capacity the space ratio is 38.8 tons per passenger and the crew ratio is one to 2.4 passengers.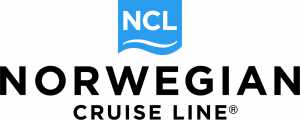 specifications
size
large
Style
resort
Type
ocean
Year of Launch
2018
Year of last refit
-
Gross tonnage
167800t
length
330m
width
41.5m
speed
23kts
decks
15
language
en
currency
-
No of Passsengers
4004
No of Crew
1750
No of Cabins
2174
wheelchair access
47
gratuties
A fixed service charge of $12 per person per day will be payable, at your discretion. A suggested gratuity of 15% on drink bills and 18% on spa and salon bills will be added automatically and charged to your onboard account.
facilities
Adults only
children facilities
smoking (some)
dining
entertainment
You won't believe your eyes or even your ears. Norgwegian Cruise Lines have brought Broadway to sea with blockbuster shows, music, dancing, cabaret, comedy and more. You can party all night, grab some great casino action and find your favourites among up to 22 bars and lounges, from electrifying nightspots to cosmopolitan bars and easy-going pubs. Every night is a night on the town.
health fitness
Feel free to follow your spirit, whether that takes you to a superb fitness centre, a sun lounger by the pool or to the serenity of a luxurious spa. 
More information to be revealed soon!
kid & teen
Families play better together on Norwegian. From dodgeball to cupcake decorating, there are lots of activities all over the ships. 
More information to be revealed soon!
enrichment
Listen and learn in a lecture held by a guest speaker, Norwegian Cruise Line ships have much to offer to enhance your learning and senses.
More information to be revealed soon!